The Louvre in Thessaloniki
For the first time in Greece, artworks and artifacts on display at the Louvre museum of Paris will be hosted and exhibited in five museums in Thessaloniki, as part of events celebrating 100 years from the northern Greece metropolis' liberation.
The organization "Works of art from the Louvre Museum in Thessaloniki" is realized by the 5 museums consisting the "5 Museums of Thessaloniki Movement", and comes as a response to the famous renowned Paris museum's hosting of the significant exhibition entitled "Ancient Macedonia: In the Kingdom of Alexander the Great", which was hosted at the Louvre from October 2011 to January 2012, comprising exhibits from various collections across the province of Macedonia. The organization is also under the aegis of the Embassy of France in Greece and the French Institute in Greece and will take place from 12 October 2012 till 27 January 2013.
The five museums and their exhibitions
Tellogleio Art Institute – "Europe and the Greek Myths: 16th-19th century"
Opening hours: Monday, Tuesday, Thursday, Friday 09.00-14.00 / Wednesday 09.00-21.00 / Saturday, Sunday 10.00-18.00
Tickets: General Admission 5€
Archaeological Museum of Thessaloniki – "Ancient Greek Philosophy and the Enlightenment"
Opening hours: Monday 10.30-18.00, Tuesday-Saturday 09.00-18.00, Sunday 09.00-1600
Tickets: General Admission 6€ / Combined 8€ (including Museum of Byzantine Culture)
Macedonian Museum of Contemporary Art – "Nan Goldin "Scopophilia"
Opening hours: Tuesday, Thursday, Saturday 10.00-18.00 / Wednesday 10.00-22.00 / Friday 10:.0-19.00 / Sunday 10.00-15.00
Tickets: General Admission 4€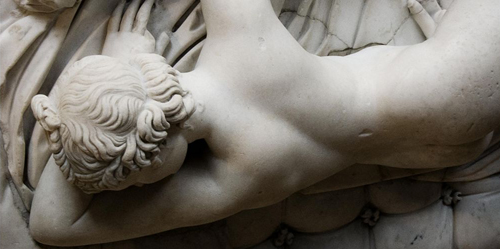 State Museum of Contemporary Art – "The Museum inside the Museum. Mimmo Jodice & Jean Christophe Ballot"
Opening hours: Tuesday-Sunday 10.00-18.00
Tickets: General Admission 3€
Museum of Byzantine Culture – "The shrine of the True Cross"
Opening hours: Monday-Sunday 09.00-16.00
Tickets: General Admission 4€